Make a LEGO movie
Tuesday 11 April 2023 at 9:00AM
Tuesday 11 April 2023 at 10:00AM
Tuesday 11 April 2023 at 11:00AM
Wednesday 12 April 2023 at 9:00AM
Wednesday 12 April 2023 at 10:00AM
Wednesday 12 April 2023 at 11:00AM
Thursday 13 April 2023 at 9:00AM
Thursday 13 April 2023 at 10:00AM
Thursday 13 April 2023 at 11:00AM
Friday 14 April 2023 at 9:00AM
Friday 14 April 2023 at 10:00AM
Friday 14 April 2023 at 11:00AM
Click to view 4 more sessions
Tuesday 11 April 2023 at 9:00AM
Tuesday 11 April 2023 at 10:00AM
Tuesday 11 April 2023 at 11:00AM
Wednesday 12 April 2023 at 9:00AM
Wednesday 12 April 2023 at 10:00AM
Wednesday 12 April 2023 at 11:00AM
Thursday 13 April 2023 at 9:00AM
Thursday 13 April 2023 at 10:00AM
Thursday 13 April 2023 at 11:00AM
Friday 14 April 2023 at 9:00AM
Friday 14 April 2023 at 10:00AM
Friday 14 April 2023 at 11:00AM

Caroline Springs Library And Learning Hub
Event Description
Lights, camera, action! Bring your LEGO friends to life with stop-motion animation. Re-create scenes from your favourite movies, or use your imagination to make up your own.

Submit your movie masterpiece to the STEM Squad for your chance to win some fantastic prizes! Our lucky winners will be announced at a special presentation on Friday 14 April.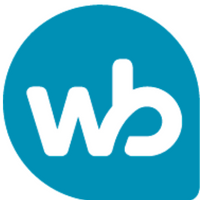 Event Partner
Proudly presented by Western BACE. Learn more at https://westernbace.com/
Bookings
This event has concluded. It's a little too late to make a booking!
Primary School Years Events