headspace day at the library
Tuesday 28 November 2023 at 3:00PM
Melton Library & Learning Hub
Event Description
Join us for headspace Day at Melton Library! Get ready for an afternoon packed full of activities to help you keep a healthy headspace.

Start the afternoon with live music, food trucks and craft activities. You can relax in the chill out zone and get your face painted, before taking part in our workshops!

Master the art of slam poetry with Andi Stewart (he/him), and learn how to say a lot with a little in micro-fiction with Matt Richardson (he/they). Explore the moments of joy, healing and rejuvenation that you can find in modern media with William Moore (he/him), and hear from TikTok sensation Matilda Boseley (she/her) about her new book 'The Year I Met My Brain'.

We'll have our Recording/Editing studio open for experimentation, and delicious snacks to keep you going. Young Communities will be joining us with giant games and prizes to help celebrate! Finish the night with the wonderful tunes from Charlie Needs Braces live at the library.

Some programs require bookings.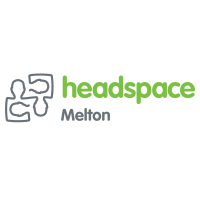 Event Partner
Headspace Day is brought to you by headspace Melton and Melton City Libraries.
Bookings
This event has concluded. It's a little too late to make a booking!