NAIDOC Week Indigenous Crafts
Wednesday 6 July 2022 at 2:30PM
Caroline Springs Library And Learning Hub
Event Description
Celebrate NAIDOC Week at the library and make some amazing artwork! Join us to construct your very own 3D serpent model and spend some time decorating with your favourite children's librarians. You'll get to take home your colourful creations home with you at the end of our session.

National NAIDOC Week celebrations are held all around Australia in the first week of July each year. It is a great time to learn about and connect with the history, culture and achievements of First Nations peoples.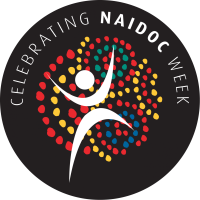 Event Partner
National NAIDOC Week is celebrated from 3 July to 10 July. Learn more at www.naidoc.org.au
Bookings
This event has concluded. It's a little too late to make a booking!
Primary School Years Events